I haven't had a chance to take a breath lately so I promise staying away from my blog wasn't intentional. Honestly I haven't been twiddling my thumbs.
We began April with seeing We Will Rock You,  a musical based on Songs by Queen.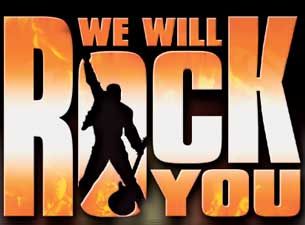 Then, I got to travel to The London Book Fair for the first time.
It was a fantastic trip and the best bit was I got to meet some of the fabulous folk from Omnific Publishing for the first time. A downside of having a publisher across the Atlantic is the rare chances to meet. It was a real treat, especially because Omnific Publishing was at the London Book Fair for the first time too. I also squeezed in a touch of sightseeing and seeing family. It was busy trip!
I also made a flying visit to Mullagh in County Cavan to visit with family. I took advantage of nice Irish weather to trek up Mullagh Hill to enjoy the beautiful views across the boarder counties of Cavan and Monaghan.
Jonathan Swift wrote part of Gulliver's Travels while staying at a house nearby. He also wrote famously wrote from Lilliput cottage in Belfast, Northern Ireland. Yep, I was also in Belfast in April.
The annual Vintage Bus Rally took place in beautiful Cultra, County Down on the 27th April at the Ulster Folk and Transport Museum. We spent a long day among the buses, including two short trips. Only breaking the day with visits to the Transport museum and the rural area of BallyCultra(the working farm and rural buildings part of the folk museum). Eric was so excited that many of the participants allowed him film inside the buses this year, that he wouldn't even stop to eat. So, we were very grateful to return to RBG, at his favourite hotel, The Park Inn by Radisson for a well deserved meal and rest.
From there it was a journey to the Antrim coast, and to The Giant's Causeway.
We finished up the month by seeing Iron Man 3.
This month has shaped up to be just as busy so far with one short trip to the countryside. We got to see The Lion King –The Musical playing at The Board Gáis Theatre, thanks to the help of a manager and staff. Eric had unexpected difficultly with anxiety a few minutes before curtain time. Their immediate assistance meant the difference between him going home crying and disappointed and having a wonderful experience at the show. I honestly could have cried myself, I was so grateful for how they handled the situation.
Another big film release is Star Trek, Into Darkness, so of course that meant opening week trip to The Odeon –Point Village . I'm a little reluctant to share information on this particular cinema. lol We go as often as we can. The staff  are friendly, efficient, and wonderfully helpful. The cinema is spotless and amazing definition and sound, premium seating, and a huge i-sense screen(the best way to see block busters). Also, yummy Costa Coffee while watching a movie. What more could you ask for? My reluctance to share is for all these reasons. :) This particular cinema is like a well-kept secret. I've never seen it uncomfortably busy like some cinemas.
Our most recent trip – Tayto Park in County Meath. I wasn't sure what to expect here but I was impressed. Tayto is the maker of the biggest selling crisps in Ireland and the first to produce Cheese and Onion crisps in Ireland almost 60 years ago. The factory beside the park where park visitors take a self-guided tour churns out almost 2 million packets of crisps per day. The park itself is a combination of -to name a few activities- zoo, landscaped gardens, adventure with zip lines and climbing walls, playground, and lodge. There is a definite nod to the American history of the humble spud(potato) with totem poles situated around grounds and village with visitors can picnic under a tipi. For those of us who grew up with Mr. Tayto(below with Eric) and eating Tayto crisps sandwiches, there is a sense of nostalgia too.
Upon leaving visitors are invited to take home some of the original Tayto crisps. Eric had a blast and I would recommend the park for kids, teens, and adults.
Note: When Mr. Tayto's autobiography, The Man Inside The Jacket, released in 2009, it spent 6 weeks at the top of the Irish book charts.
Note 2: The chocolate in bottom picture is the new limited edition Cheese and Onion crisp flavour. Sounds iffy, but tastes very nice. I know I've indulged in crisps and chocolate many times through the years. I'm just surprised it took someone so long to put the two together in one bar. lol
So,  that's what I've been doing. Although I squashed in a little time to make some graphics and a trailer for joint promotion with some other Omnific Authors this August. More on that and other publishing news soon.
Time for a cup of Tea.